Trending News

|

May 02, 2016 04:22 EDT
'The Blacklist' Season 3 Episode 21 Preview: Who Is Susan 'Scottie' Hargrave?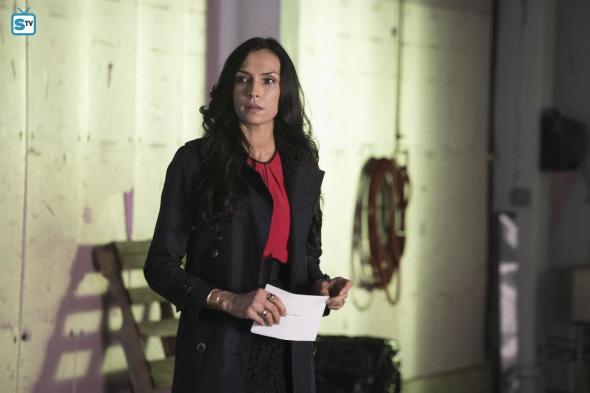 Events in the previous episode of "The Blacklist" season 3 laid the foundation for the final episodes of the season as it saw the team mourn the death of Elizabeth Keen. In the next episode, the members of the team will try to overcome their grief by taking down the woman behind her killing.
"The Blacklist" season 3, episode 21 will introduce Susan "Scottie" Hargrave, a woman who happens to have a past connection with Tom Keen and is known for her dangerous reputation. The official synopsis for the episode suggests that Hargrave could be Red's toughest adversity yet.
"When Reddington links an elegant, powerful and extremely dangerous woman to the recent tragic events, the task force is forced to play a deadly cat and mouse game to stop her before she strikes again," the synopsis reads.  
The promotional video for the episode says that Hargrave can be considered as a true equal to Red. In the video, Red comes face-to-face with Hargrave and tells her, "Here's where we stand: Elizabeth Keen is dead, which means you are, too."
In episode 20, her character was briefly introduced through a photograph that showed her talking to Cynthia Panabaker and Cooper. Since Elizabeth believed that her mother was after her life, Tom believed that Hargrave could be Katarina Rostova.
While Hargrave's true identity has yet to be revealed, one thing is certain: Her character will definitely not make it easy for the task force to take her down.
"The Blacklist" season 3, episode 21 airs on May 5, 9:00 P.M. on NBC.