Events

|

September 22, 2014 03:52 EDT
Satanic Black Mass Held as Hundreds of Christians Protest; Satanist Renounced Jesus and Performed Reverse Exorcism [VIDEO]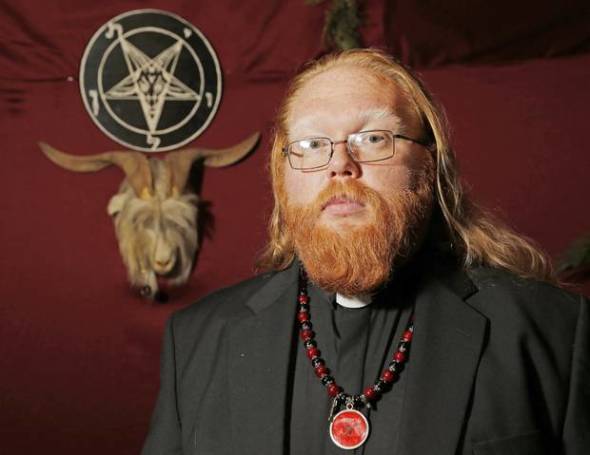 A Satanic mass was attended by just a few people as hundreds of others traveled to the civic center in Oklahoma to protest the demonic event. The black mass kicked off with a heavy metal band and then leader Adam Daniels commenced his ceremony.
The Oklahoman newspaper reported that between 40 and 50 people attended the ritual, and one of Daniels' leading force was to try and "deprogram" people of what he called the "influence" from Catholicism and Christianity.
Hundreds of Christian believers, however, protested the mass that promoted violence and harm to its followers, and earlier in the day reportedly about 1600 Catholics gathered to pray in a nearby church.
According to tulsaworld.com the mass renounced and blasphemed Jesus Christ. They took the mock wafers used in holy communion and spat on them, stomped on them, and defaced them and swore allegiance to Satan.
There were even reports of a reverse exorcism in which a former Christian would receive a demon spirit and lose the Holy Spirit
Oklahoma City officials allowed the black mass to go forward, saying that under the U.S. Constitution, Satanists have the same right as any other religion to rent facilities in the city.
"A city-owned civic center for rent cannot, in effect, censor unpopular speech by refusing to rent to unpopular speakers. This is nothing new, KSN's legal analyst," Dan Monnat, told reporters.
"Unpopular free speech is permitted under the Constitution, so long as it is not otherwise breaking the law," he continued.
Watch footage of Sunday's black mass and protest below: