In the Spotlight

|

September 05, 2014 11:23 EDT
Rihanna Expresses Her Faith in God on Twitter Despite Her Controversial Image [VIDEO]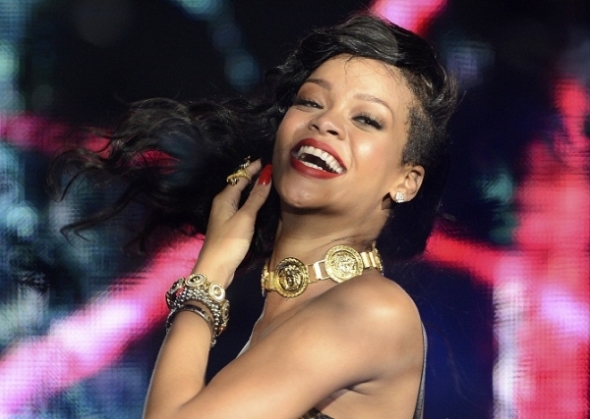 Pop Star Rihanna is mostly known for her controversial performances, and not as a person with a strong Christian faith. Recently she expressed the impact God has on her life.
"To God be the Glory #MusicOfTheSun," wrote Rihanna via Twitter on August 30 regarding her nine-year anniversary of her debut album Music of the Sun in 2005, "Thanks to all of you who've supported me throughout the years! I can't believe, already 9 yrs! I owe it to you man."
In addition, the 26-year-old Saint Michael, Barbados native also expressed her views on Joan Rivers, a few days prior to the comedienne's death on September 4.
"Please keep Joan Rivers in your prayers," tweeted the singer on September 2.
Furthermore, Rihanna previously went on social media to post an inspirational Bible verse regarding Jesus a few months ago.
"When he entered the house, the blind men came to him, and Jesus said to them, 'do you believe that I am able to do this?' They said to him, 'Yes, Lord,'" according to Rihanna's Twitter header in July when it featured the Mark 9:28 verse from the Holy Scriptures.
Rihanna's spiritual beliefs may have raised questions for some on social media in the past as many critics associate her with the Illuminati, an alleged elite secret society group using subliminal messages to influence the world.
"I have a falcon here, which is an Egyptian falcon, which is supposed to stand for God. Back in the day, they would carve into the walls and they would carve a falcon because they didn't have another way of saying a king in the sky," said Rihanna to Oprah in an interview on 'Oprah's Next Chapter' on August 19, 2012.
In the interview she went on to talk about the spiritual meanings of her tattoos which include an image of Egyptian mythological goddess Isis (who ancient Egyptians viewed as the perfect wife and mother) as a tribute to her late grandmother Ciara "Dolly" Brathwaite.
Nevertheless, Ex-B2K lead singer Omarion spoke to The Boombox about her involvement in the evil side of the music industry.
"I don't personally know Rihanna's beliefs but I think there's a very dark and very sinister part of the entertainment business and I think it's very visible. I don't know if Rihanna [has fallen victim to those pressures]," Omarion said in the 2009 interview, "I've never really heard her speak about it. I hope that she doesn't believe in that stuff and I don't think that she does, but I don't know."
However, the 24-year-old singer has been very vocal about her support of Christian minister and author Joyce Meyer.
"@JoyceMeyer you're awesome," Rihanna told the minister via Twitter.
Rihanna previously explained her thoughts regarding her personal relationship with God in an interview.
"... Remembering what's important in life and understanding that we are individuals with our own relationship to God," said Rihanna to Glamour U.K. "When that's clear, it's difficult to be bothered by what people think."