Trending News

|

January 17, 2016 05:20 EST
'Pokemon' 20th Anniversary: Plenty of Surprises Include Movies, 2DS, 'Pokemon GO' & 'Pokemon Z'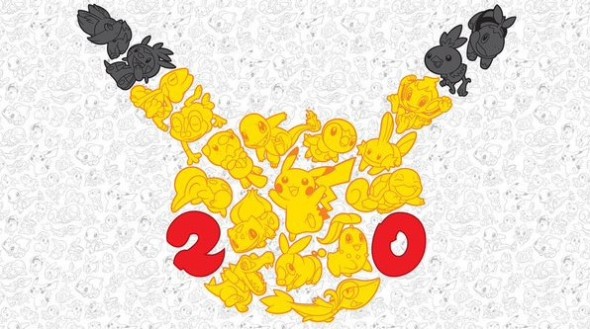 The "Pokemon" Company has revealed plenty of surprises to fans and gamers in line with the franchise's 20th anniversary.
This year, 2016, marks the 20th anniversary of the "Pokemon" franchise, and in line with this, the Pokemon Company announced a year of mythical distribution events, according to the official Pokemon website.
Pokemon video game players are set to receive Mew in January, Celebi in February, Jirachi in March, Darkrai in May, Manaphy in June, Shaymin in July, Arceus in August, Victini in September, Keldeo in October, Genesect in November, and Meloetta in December. The Pokemon are all in level 100 and the distribution is from the first to 24th of the month.
Also, "Pokemon" films are set to appear on Amazon, Google Play, and iTunes Store for rent or purchase, staring on Jan. 19. As per the Pokemon Company, this gives "Pokemon" fans a chance to watch movies that encompass the timeline of "Pokemon anime," including the first adventures of Ash and Pikachu in the "Pokemon" cinematic universe to the most recent showdown among legends in "Pokemon the Movie: Hoopa and the Clash of Ages."
The "Pokemon" films that will be featured include "Pokemon: the First Movie," "Pokemon the Movie 2000," "Pokemon 3: The Movie," "Pokemon 4Ever," "Pokemon: The Rise of Darkrai," "Pokemon: Giratina & the Sky Warrior," "Pokemon: Arceus and the Jewel of Life," and "Pokemon - Zoroark: Master of Illusions."
Other films also include "Pokemon the Movie: Black - Victini and Reshiram," "Pokemon the Movie: White - Victini and Zekrom," "Pokemon the Movie: Kyurem vs. The Sword of Justice," "pokemon the Movie: Genesect and the Legend Awakened," and "Pokemon the Movie: Hoopa and the Clash of Ages."
For the "Pokemon" trading card game, the Pokemon Company is releasing the "Generations" expansion, which encompasses the stages of a Pokemon trainer's journey. This includes the choice of the first partner Pokemon to the Elite trainer battles.
The "Generations" expansion includes more than 110 cards, a second Radiant Collection with 32 cards of unique art, 16 Pokemon-EX including four Mega Evolution cards, and online code cards in special trading card game collections.
According to Red Brick, "Pokemon Red," "Pokemon Blue," and "Pokemon Yellow" are also set to be available for digital download on the Nintendo 3DS e-store, on the same day the the first "Pokemon Red" and "Pokemon Green" were released in Japan. Also, three limited edition Nintendo 2DS game consoles, along with the matching game, are set to be released as tribute to each version.
With "Pokemon's" 20th anniversary, it is assumed that better things are assumed to come this year, such as the "Pokemon GO" and the anticipated "Pokemon Z."