Trending News

|

August 10, 2015 10:43 EDT
Nexus 2015 Rumors News: Leaked Video Reveals Specs of Purported 2015 Huawei Nexus [VIDEO]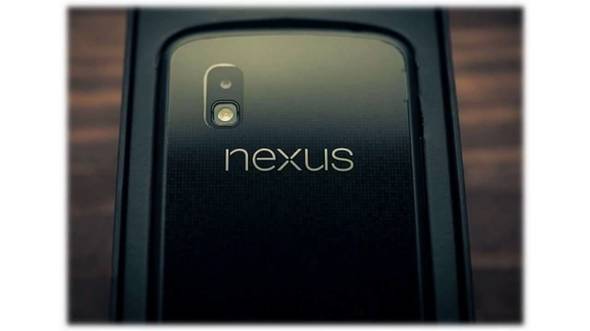 Even as Google remains mum regarding its upcoming two Nexus 2015 smartphones being developed by LG Electronics and Huawei, the rumor mill is abuzz with numerous reports regarding the specs of the two upcoming devices, which are expected to come in Q4 2015. Recently, a new video of a purported 2015 Huawei Nexus surfaced online, revealing some of the features of the device.
A report in IB Times states that Steve Hemmerstoffer, who is reputed for revealing features of upcoming smartphones, has added a new 10-second video clip on YouTube showing shows the front and rear sides of the purported new large-sized Huawei smartphone. According to Phone Arena, the device may be the 2015 Huawei Nexus phone.
The rear panel of the device sports a camera and its LED flash. In addition the device also houses a square-shaped fingerprint sensor below the camera. A recent post in Gizmo China claimed that the 2015 Huawei Nexus will sport a 21-megapixel primary rear camera.
However, it is difficult to ascertain whether the black color Huawei smartphone in the video comes with a plastic or metallic chassis. Meanwhile, rumors claim that the 2015 Huawei Nexus smartphone will be a high-end handset featuring a metal unibody chassis.
Recently, Hemmerstoffer uploaded a video featuring a prototype of the Huawei Ascend Mate 8. Latest rumors suggest that just like the 2015 LG Nexus will be inspired by the LG Nexus 5 from 2013, the upcoming Huawei Nexus smartphone is likely to be based on the yet to be released Mate 8 flagship. It is being rumored that the Chinese tech giant will unveil the Mate 8 smartphone at the IFA 2015 trade show in Berlin.
The purported Huawei Nexus smartphone features a USB Type-C connector at its bottom edge. The video also shows the display of the device for a couple of seconds. Speculation is rife that the device will pack a larger AMOLED display of 5.7 inches.
Meanwhile, Phone Arena reports that Samsung will manufacture the AMOLED screen of the 2015 Huawei Nexus phone. It is expected that the device will be powered by either a Snapdragon 810 or the upcoming Snapdragon 820 chipset together with 4 GB of RAM. It will run on Google's latest mobile operating system - Android M.