Good Talks

|

December 11, 2014 02:50 EST
Natasha Owens Shares on Overcoming Grief & Pain During Christmas; Reveals New Project with Ed Cash [INTERVIEW]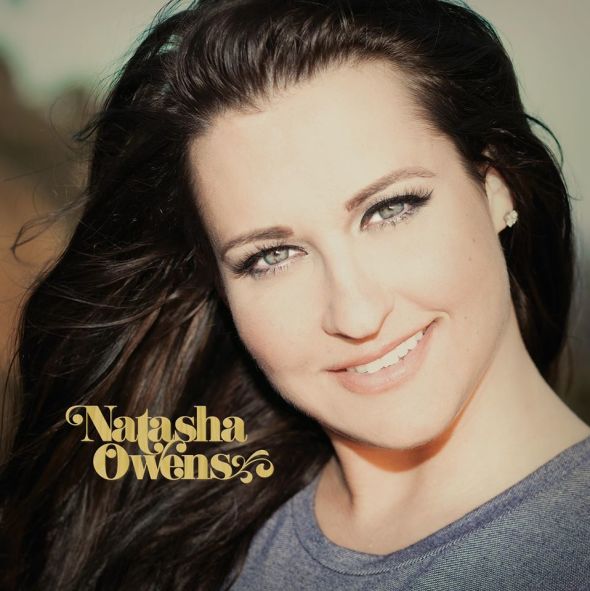 Christian singer and worship artist Natasha Owens took the time to do a Q&A with BREATHEcast where she shared some thoughts on going through grief during the Christmas season. Owens lost her father a few years back, and the emotion caused by such tragedy sparked the restorative songs of her first record Made It Through. She opens up and speaks on how God and music became her stronghold during that time period.
BREATHEcast: Christmas time is a time to spend with family in celebration of Jesus. Unfortunately it also becomes a tough time for people who have dealt with a major loss. What is the best advice you can give someone going through grief during the holiday season?

Natasha Owens: You have to look at the present and not at the past. You have to focus on the family and the love that you have left and not focus on what you have lost. If you will do this you will be so appreciative of the little things. Everything will mean so much more.
BC: How important is it to find an outlet that helps you express and get through your pain? How has music helped you overcome?

NO: Listening to restoration and praise/worship music helped me get out of bed everyday. There is something supernatural that happens when you start to worship God. You connect with God and he starts filling you with his strength. After that it become easy to face the day and overcome the obstacles such as grief that chains you up.
BC: Would you be willing to share one tidbit of knowledge you learned from your father that could benefit other people?

NO: My Dad had an awesome saying that has stuck with me. He said, "God is more concerned with your character than He is your comfort." This is so true. God wants to mold us into the person we need to be to accomplish His will for our life. In order to do that He has to mold our character. This does not happen in the good times. This happens in the bad times when our circumstance and life are uncomfortable for us. He molds us through the fire.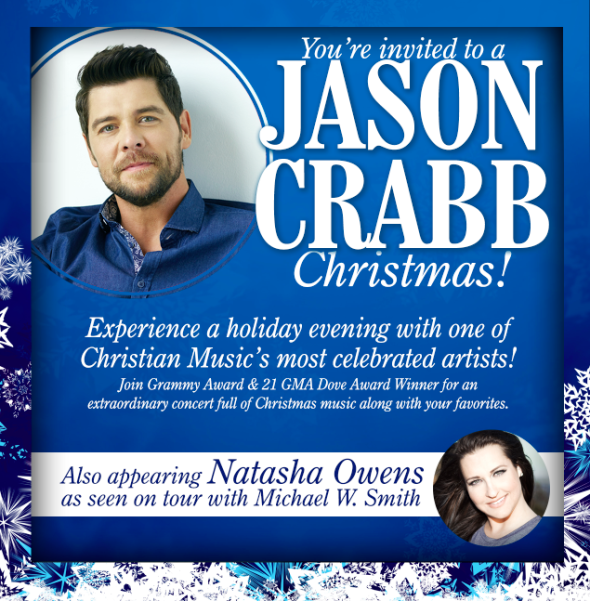 BC: You are going to be doing a Christmas event with Jason Crabb on December 12 & 14. Can you tell us a bit about that, and maybe share a little on your friendship with Jason?

NO: We are going to be singing in Ohio and Mississippi. We have both added Christmas songs into our set and we'll probably even sing some Christmas tunes together. I love the songs "Joy To The World / Unspeakable Joy" by Chris Tomlin and "Grown Up Christmas List" by Kelly Clarkson, so I think I may sing those.
Our friendship formed immediately on the first tour. We have a lot of similarities with the message of our ministries. Our bands get a long so great. We have all become like family. Jason's music played a major role in my recovery. I listened to it during some rough times. His music means a lot to me.
BC: You recently toured with Michael W. Smith and Jason Crabb. What is something you learned from being with both of these artists? Does working with them become intimidating at all?
NO: Just to be myself and be real. Let the audience see my heart and my humility. And more importantly, connect in such a way to God that the audience feels and hears God through you.
It was intimidating before I met them. I was so nervous. But they are both so genuine and nice that my nerves calmed immediately. They made me feel welcome.
I felt like I was not qualified to be on the same stage. Like I was an elementary school student running with a bunch of college professors. God has opened so many doors so fast, I felt like I was very green around the gills. But Jason Crabb said something to me that real helped. He said," Tosh, God does not call the equipped. He equips who He calls." So now I feel better. I prepare and do all I can do then God does the rest.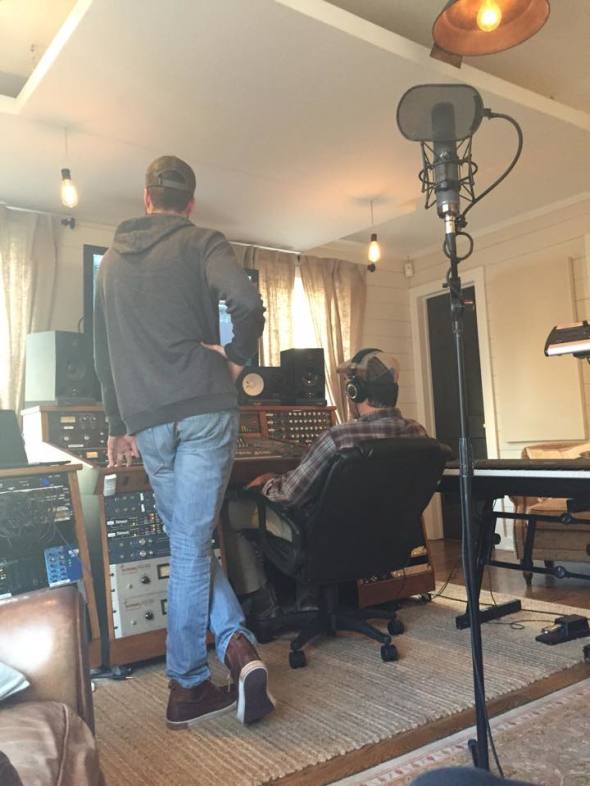 BC: Rumor has it you are working with producer Ed Cash for your next album. What's it been like writing and creating with him?
NO: Ed Cash is amazing. Where do I start? His ear for music and his creativity are off the charts. His love for Christ is shown in everything he does. For all he has accomplished, his humility is shown through his actions and words. I could go on and on, it has been an amazing journey so far. One of those highlights in life sort of things. I am so excited for everyone to hear what has been created, so far. Stayed tuned to 2015.
BC: Can you gives us a little sliver of detail about your upcoming project?
NO: My first project was a restoration cd to help someone through a faith-shaking trial. This next project is on the topic of rising above - rising above our circumstance to help someone else. When we minister and help someone else, God heals us in return. When we think we have nothing on the inside left to give to someone else, God can pour into us so much strength and healing.
BC: Is there anything else to add?
NO: Thank you so much for giving me the time to share my story. The message is simply this: when you are going through something, God will never leave you nor forsake you. You might think you are all alone but Deuteronomy 31:6 is a promise to us that God will always be there. He sees every tear and hears every cry. He carried me and He will for you as well.
Stay tuned for what Natasha Owens has coming. Her new album is in the works, and as stated in the interview she is working with producer Ed Cash. Her work with Jason Crabb and Michael W. Smith are helping to make her the next big female vocalist in Christian music.