Trending News

|

February 19, 2015 04:41 EST
More Commercials than Ever Before: How Cable TV Networks are Airing More Advertisements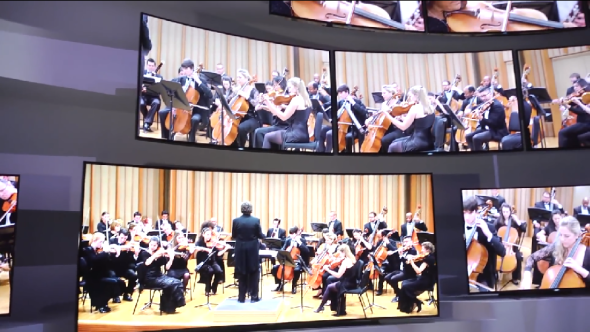 New reports are coming out, and bringing to light, an alleged and questionable practice that some Cable networks are utilizing to get viewers watch more commercials. Apparently, some networks are slightly increasing the speed at which shows and movies play, in order to squeeze out extra time for ads.
The story was first broken by the Wall Street Journal by pop-culture writer Stephen Cox. Initially, he noticed a slight difference in 'The Wizard of Oz' when TBS aired it, as opposed to other times he's seen it.
This time around, he noticed that the voices of the munchkins came in at a higher pitch than what he was used to. It was not hard to puzzle in after the fact that TBS was slightly speeding up the movie in order to shorten its length.
However, TBS is not then only network that has been noted to increase the speed at which their programs play. ArsTechnica says that TBS, TNT, and TV Land have also sped up shows including 'Seinfeld' and 'Friends'.
Other practices in this regard involve cutting away parts of a show's introduction, some of which were lengthy and apparently added a lot to the show. Taking an example in reruns of 'Law and Order' on TNT, ArsTechnia says that the network cuts the opening introduction from one minute and forty-five seconds to a measly twenty-four seconds.
'Friends' co-creator Marta Kauffman actually had something to say about this tactic in an interview with the WSJ, she said, "It feels wrong," adding, "It is not how it was shot, written, or imagined. It wasn't meant to be that way, so don't make it that way."
A pattern of increased commercial time is something that is seemingly common across many of the popular Cable TV networks available. For example, "A&E averaged three more minutes of commercial time per hour than it did in 2013. The History Channel averaged two more minutes year-over-year," writes ArsTechnica.
Setting aside the well received Super Bowl ads each and every year, it's safe to say that many Cable TV watchers are looking for entertaining programming, not advertisements.
However, a point needs to be made on account of the Cable TV networks; why are they adding more and more commercials?
In an interview with the Wall Street Journal, a top executive from a major cable programming network gave an answer, he or she said, "It is a way to keep the revenue from going down as much as the ratings," adding, "The only way we can do it is to double down and stretch the unit load a little more."
Evidently, there's some pretty serious competition nowadays for Cable TV networks as streaming services and piracy/torrenting websites are on the rise and provide the viewer with commercial free programming. Regardless, TV watchers are going to have to sit through the extra commercials as well as the high pitched munchkins if they want Cable.