In the news

|

December 21, 2015 09:32 CST
Manny Pacquiao News Update: Still Undecided For Next Opponent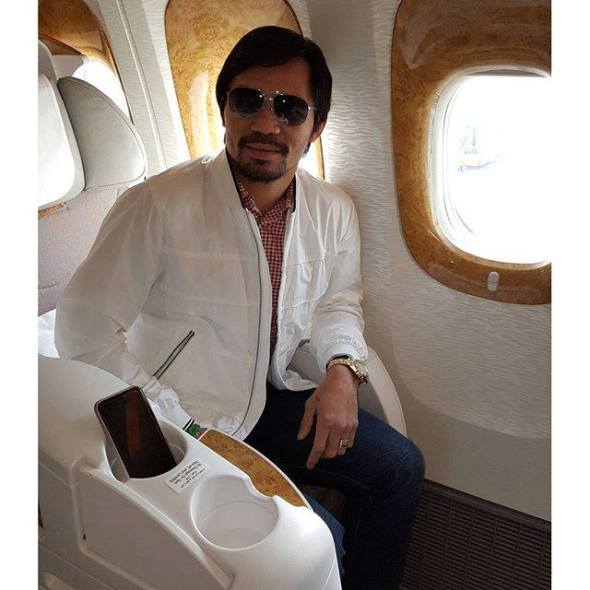 It is still yet to be announced who Manny Pacquiao's next and maybe final opponent will be on April 9. Arum is quite surprised at the delay caused by his prized fighter.
Paquiao's list previously contained three opponents: Amir Khan, Terence Crawford and Timothy Bradley Jr. However, it may be only down to Bradley now since Khan dropped out of the bid; agreeing to fight with Kell Brook. Crawford on the other hand will be defending his title in February according to USA Today.
"Being surprised is a polite term for it," Arum said according to Boxing Scene. "But again, it's his career, it's his life, and the announcement will come when it will come."
When asked about a possible Mayweather rematch, Arum said that the chances are extremely low.
"As far as I'm concerned as far as the feedback I have received, Mayweather is retired. Leonard Ellerbe keeps saying that, I believe him. I don't see any indication otherwise."
Pacquiao was supposed to announce his next opponent on December 11 on cable TV but later on cancelled on it because he still hasn't made up his mind yet.
Meanwhile, even though Pacquiao has not spoken about his next opponent yet, Arum still looks to book an event in Las Vegas, hoping that the Filipino fighter will step right in to the main event of the fight card.
"That is my concrete plan, April 9th," Arum said via Christianity Daily. "I'm going with a show in Las Vegas, hopefully headed by Manny Pacquiao. If not, we'll find other talent to go on. But April 9th we're definitely going ahead at the MGM arena."