Music

|

October 20, 2014 02:44 EDT
Lindsay McCaul Performs 'One More Step' and 'With the Brokenhearted' on 700 Club; Segment Airs October 23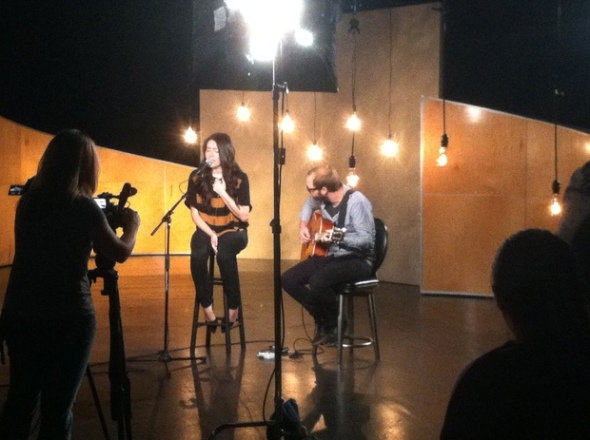 Christian artist Lindsay McCaul performed the title track of her album One More Step for an upcoming 700 Club Interactive feature that will air Thursday, October 23, 9:30 am EDT on ABC Family.
McCaul also performed the song, "With The Brokenhearted," and gave an in-depth interview about her career, the music ministry, and how the song "One More Step" chronicles the life and death of her war veteran dad, Ret. Col. Larry Walter Pritchett, who passed away two years ago.
"I've heard other people describe the experience of walking through the last weeks and months of life with a loved one as sacred. I totally agree," McCaul explained in a press release, "God met me and walked with me through that season in a really special, unique way, and He used it to change me."
McCaul continued, "In the song 'One More Step,' I wanted to capture three major life moments with my Dad-big transitions we shared that taught me that this race of life is a series of steps we take with one another. The relationships God puts in our lives are meant to sharpen and refine us as we learn to love one another, support one another, and run to God."
She is currently on tour with Jason Gray's With Every Act Of Love Tour which also features labelmates Unspoken and Carrollton. The tour is presented by World Vision and runs through November 9th. 
McCaul's album was released on August 19 through Centricity Music.
Check out BREATHEcast's interview with Lindsay McCaul here.