Artists

|

July 08, 2018 02:05 EDT
Lecrae & Zaytoven's Collaboration 'Let the Trap Say Amen' Debuts At No. 1 On Billboard's Top Christian Album Chart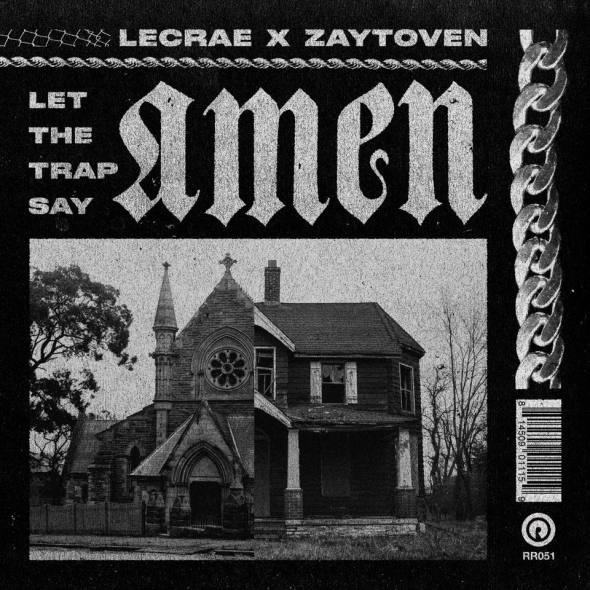 Acclaimed Christian rapper Lecrae and producer Zaytoven, are reaching new heights following the release of their brand-new collaboration Let the Trap Say Amen. On its June 22 debut, the duo's new album sky-rocketed to No. 2 on iTunes' Hip-Hop Albums chart and No. 7 overall on the Top 100 Albums chart, and on Thursday the album was reported to have achieved No. 1 on Billboard's Top Christian Album chart for July 7.
Let The Trap Say Amen is Lecrae's eighth No. 1 Top Christian Album project, and Zaytoven's first appearance on the chart. The Atlanta-based duo recently told Billboard in an interview that it was their love for blues and gospel inspired their partnership.
"It's like the blues, man. Blues and gospel. You just feel it, and do it," Lecrae said. "I think of people like Ray Charles, Otis Redding and Isaac Hayes. They all came out of the South, and they followed a certain tradition and energy."
In an editorial on DJ Booth, Lecrae also addressed some of the misconceptions that people might sometimes have about trap music, writing, "When you hear the term 'trap music' you most likely think of an ode to drugs, dealing, money, and mayhem. But truthfully, the production sets the scene first."
"Dope boys want to rap over a particular soundscape," he explains. "Zaytoven, Metro Boomin, and Murda Beatz, amongst others, provide that. There was a trap beat before anyone glorified trap life over it and there are more stories from the Trap that have yet to be told. Kendrick's done it, Kodak Black spilled his heart out, my brother Thi'sl from St. Louis has as well."
In summary, he writes, "Don't judge a book by its cover. The trap does more than say 'Aye.' It says 'Amen.'"
Let The Trap Say Amen is available for streaming and download everywhere now, with links to most digital music services available here.
Follow BREATHEcast for the latest news about Lecrae & Zaytoven, or visit Lecrae's official website for more information and follow him on social media on Facebook, Twitter, Instagram, and YouTube.
Click below to watch the music video to the album's opening track "Get Back Right," or click here to watch it on YouTube:
Lecrae & Zaytoven's Let The Trap Say Amen Tracklist
1. "Get Back Right"
2. "Preach"
3. "2 Sides of the Game" featuring Waka Flocka Flame & Kso Jaynes
4. "Plugged In"
5. "Holy Water"
6. "Blue Strips"
7. "Only God Can Judge Me"
8. "Yet"
9. "I Can't Lose" featuring 24hrs
10. "Switch" featuring ShySpeaks
11. "Can't Block It"
12. "Fly Away" featuring nobigdyl.
13. "By Chance" feat. Verse Simmonds