Events

|

June 08, 2015 11:14 EDT
K-LOVE Fan Awards 2015: Elisabeth Hasselbeck Admits She's Star Struck by TobyMac and Mac Powell on Red Carpet [VIDEO INTERVIEW]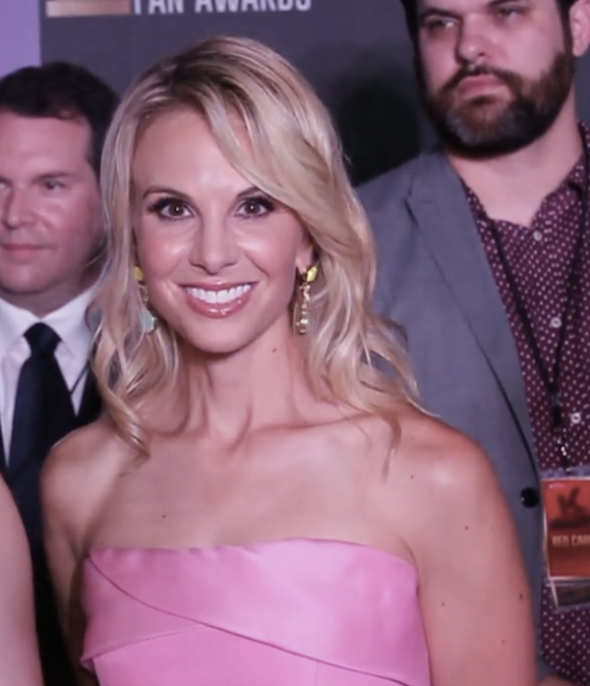 BREATHEcast was on the red carpet of the K-LOVE Fan Awards, and we had the opportunity to speak to the night's co-host, Elisabeth Hasselbeck.
Hasselbeck's persona at the K-LOVE Fan Awards was humble, excited, and positive, which is in contrast to the "bad conservative" wrap she always seems to get in mainstream outlets. Hasselbeck was all smiles and energy as can be seen in this video.
"It's such a blessing to be the host tonight with Kirk Cameron," Hasselbeck said on the red carpet. "I'm such a super fan of K-LOVE. We listen to it all the time in the car. My mouth fell open when I saw Scott and Kelly [radio hosts]."
The TV personality was excited to be there with her whole family and just celebrate the events while taking in the blessings.
"I feel like I pick my number out of a hat and I get to co-host the K-LOVE Awards. It doesn't get much better than this to get to celebrate the artists, the athletes, the writers, the film producers, and those are just so loud and proud for God," she stated.
Hasselbeck said she is just doing what she is called to do, and enjoying every moment of it, albeit a little star struck.
"When the spirit moves you, it's not like you can say no. However God wants to use me for His glory, I have surrendered that to Him and His plan. I am thankful to be here with my family and let the kids see a big party for God, and meet all my favorite artists," she said. "I'm just gonna have trouble focusing because I'm gonna be up there saying something and then spot TobyMac, or Mac Powell. It's hard to be a major fan of K-LOVE and host I think, so we'll see."
Watch the full interview below:
Stay tuned for coverage of the K-LOVE Fan Awards 2015 all throughout the week.