Trending News

|

November 24, 2014 11:09 EST
'K.C. Undercover' Cast, News: Zendaya Promotes New Disney TV Series on Instagram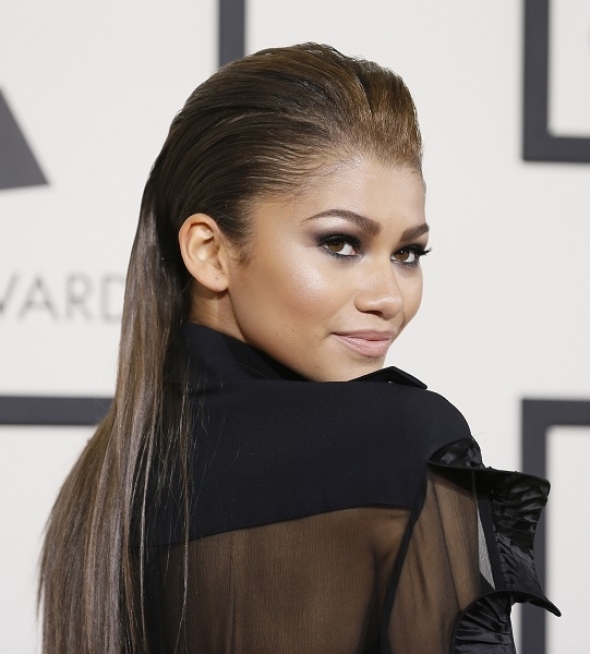 Zendaya recently unveiled the poster for her upcoming spy series with the Disney Channel, entitled 'K.C. Undercover', via Instagram on Nov. 21.
Disney's 18-year-old star promoted her new Disney TV series by uploading the series poster on her Instagram. The picture showed Zendaya swinging from a harness and was taglined with the words "Saving the world. No big thing."
Zendaya captioned the poster with the words "The poster for #KCUndercover is finally here. we like??"
'K.C. Undercover' is live-action spy comedy that tells the story of K.C. Cooper, a high school mathematics wiz, who wants to follow in the footsteps of her parents and is training to be an undercover super spy. The series will follow her adventures with dealing with her family and going on missions to save the country.
Zendaya talked about her upcoming series, sharing that K.C. was "a normal girl, a little socially awkward," but was "living life and kicking butt."
The multi-camera series, which is set to debut in 2015, will not only star Zendaya, but she is also set to co-produce the film and perform the show's theme song.
She spoke to Fox 5 New York, and said, "I finally have a show I'm super proud of and I'm co-producing on it, so I feel like my vision is really coming to life."
Joining Zendaya in the series will be Kadeem Hardison as Craig Cooper, Tammy Townsend as Kira Cooper, Kami McFadden as Ernica Cooper, and Veronica Dunne as K.C. best friend Marisa.
Zendaya's 'Shake It Up' co-star, Bella Thorne, is also making a guest appearance in one of the episodes, which Zendaya announced over Instagram with a script showing Thorne's name, according to Hollywood Life.
The series was originally set to be released with only 13 episodes, before Disney added more, giving the new series a 22-episode run.
'K.C. Undercover' follows other shows such as 'Austin & Ally', 'Girl Meets World', 'I Didn't Do It', 'Liv and Maddie', and more.