In the Spotlight

|

February 03, 2015 04:17 CST
Jesus Tweets Go Viral After ISIS Beheading; Japanese Journalist Kenji Goto Shares Faith Beyond The Grave [VIDEO]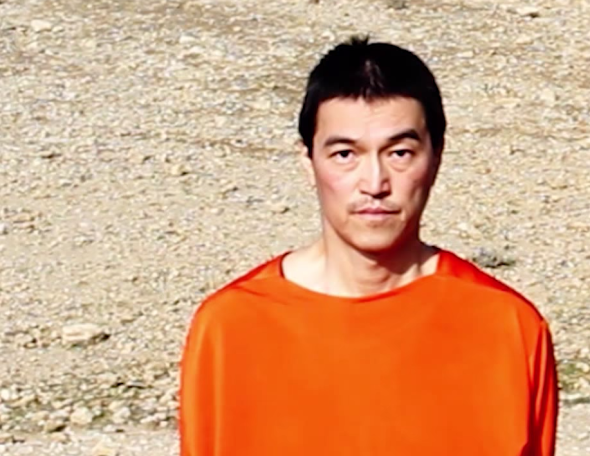 Christian Japanese journalist Kenji Goto's inspirational Twitter messages recently went viral after he was beheaded by the ISIS in late January, 2015.
Goto wrote the message of love nearly five years ago which seems to foreshadow his death at the hands of the ISIS terrorist group in Syria long before the horrific gruesome murder video was leaked online on January 31, 2015.
"Closing my eyes and holding still. It's the end if I get mad or scream. It's close to a prayer. Hate is not for humans. Judgment lies with God. That's what I learned from my Arabic brothers and sisters," wrote Goto on Twitter on Sept. 7, 2010.
The 47-year old slain Japanese journalist's message is similar to Jesus' message of forgiveness and love on the cross when the Son of God asked his father to forgive his transgressors at his crucifixion.
"Father, forgive them, for they do not know what they do," said Jesus to God, according to Luke 23:34.
Goto accepted Jesus Christ as his personal savior in 1997 and was a member of the Denenchofu Church of the United Church of Christ in Japan.
"[Goto was] devoted to reporting what should be reported with a firm conviction," said Chofu Church of the United Church of Christ Pastor Hiroshi Tamura, according to a Japan Times report last month just before his former congregation member was murdered.
"[He had] a strong sense of justice . . . and [he was always] conscious of vulnerable people, including children."
Goto was kidnapped by ISIS in October 2014 after entering the nation of Syria by means of Turkey in hopes of rescuing his friend and future fellow hostage, Haruna Yukawa.
Goto's friend Yukawa was previously kidnapped by the Islamic State members in August 2014 before he was later beheaded by the group.
In addition, ISIL leaked a picture of Goto holding a picture of his Yukawa's severed head on January 24, 2015.
"I have seen horrible places and have risked my life, but I know that somehow God will always save me," said Goto according in a Christian Today report.
"Do not put the Lord your God to the test."