Trending News

|

October 11, 2014 12:00 EDT
iOS 8 Review: Features and Changes of Apple's Largest, Latest Mobile Operating System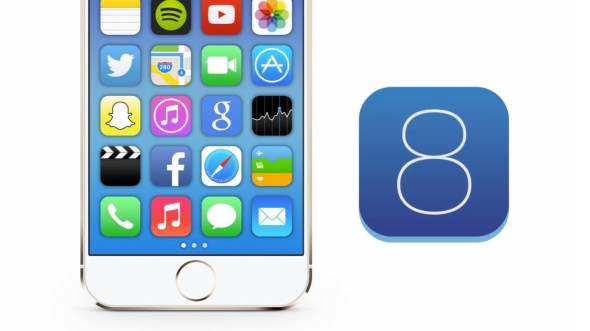 While Apple has tech fans talking about their latest mobile operating system, iOS 8, not everyone knows the interesting and advanced features it brings to the table. iOS 8 is Apple's largest software upgrade for iOS devices to date, which makes sense considering all the changes made from the previous version.
First off, Apple has updated the messages app, enabling the user to send texts more easily and efficiently. Now the user does not require opening the messages app, but can just swipe to respond.
What's more, Apple has also allowed third-party keyboards to integrate into their devices. Now, the App Store offers several new and enhanced keyboards for iPhones or iPads, featuring new swiping, gestures, different designs, etc.
Beyond that, the iOS 8 also promotes an updated photos app together with new filters, improvements and better organization.
The new update includes a new Family Sharing feature that allows families to share content between multiple iTunes accounts. Earlier, there used to be just one iTunes account for your entire family, now each member can have their own.
In addition, Apple has also introduced iCloud Drive, a service that aims at synchronizing all data in the cloud. Now, developers are able to optimize their apps to support iCloud Drive enabling apps to access iCloud data in a manner similar to that of Apple's Pages and iBooks apps.
One of the most interesting features introduced by iOS 8 is perhaps Continuity, which allows iOS users to connect their devices like never before. A user can receive an incoming call on his iPad via his iPhone or start texting an email on his iPad and pick up right where he left off on his Mac. In fact, Apple's approach with Continuity will make iOS devices even more closely integrated as they work seamlessly together.
The new update has done incredible things for developers. The iOS 8 allows developers to create "extensions," or new ways of integrating their apps into the system. For example, the new Tumblr app allows users to share content without opening the Tumblr app.
Also, with iOS 8, typing passwords manually is a thing of the past, thanks to Touch ID (the fingerprint sensor of Apple) integration. The latest update also comes with a new health app that syncs with other apps from the App Store to offer an actual representation of the user's daily activities.
Additionally, new games developed with a service Apple calls Metal will present 3-D graphics for iOS devices. Last, but not the least, Apple released a new programming language for developers, Swift, that will make apps faster as well as more efficient.