Trending News

|

November 13, 2016 10:20 EST
'Fear The Walking Dead' Season 3 Spoilers and Rumors: A Big Reunion Will Not Happen Anytime Soon?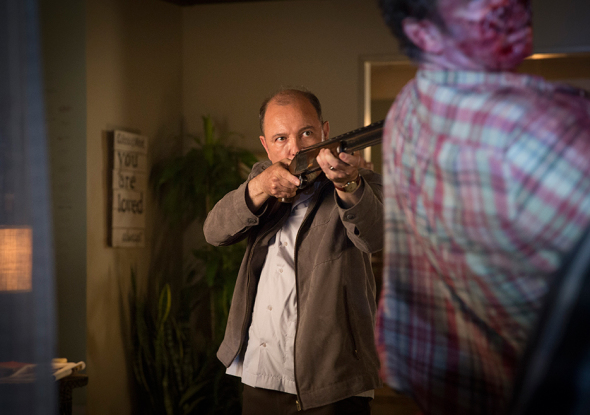 The sophomore season of "Fear the Walking Dead" saw the Abigail clan split into two groups. As much as viewers want to see them back together again, it looks like the much-anticipated family reunion is not happening anytime soon.
Recent reports about "Fear the Walking Dead" season 3 suggest that new characters are coming to the series. This was confirmed by showrunner Dave Erickson, who was asked in a recent interview if characters like Jack and the pirates or Alex from Flight 462 will return in season 3.
Erickson said he strongly believes that certain characters are still out there and are not yet totally out of the game. Speaking about Alex and Jack, he said he believes they are still alive.
During the interview, the showrunner also expressed his hopes to see Daniel Salazar back in "Fear the Walking Dead" season 3. He confirmed that the character survived the fire at Celia's compound and is still alive, but he did not mention if Daniel will appear in the series when it returns for its third season.
Talking about the now divided family and their anticipated reunion, Erickson said, "One of the challenges for us is that since we did fracture the narrative as we did, the primary challenge is to bring some of our family back together, but do that as organically as possible."
"It's really a picking and choosing process. You can only cross so many characters in one season before it starts to strain credibility. That will be the main narrative test for us, is when do we feel like we're adding so much that it's ultimately subtracting from the story?"
"Fear the Walking Dead" season 3 premieres in 2017 on AMC.