Music

|

October 27, 2014 04:46 EDT
Danny Gokey to Help Bring 'Hope' to National Hunger by Hosting Events During Homelessness Awareness Week [DETAILS]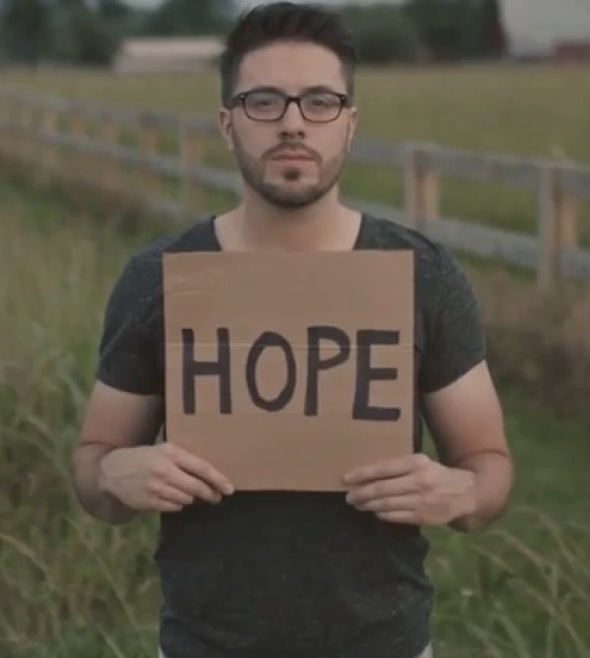 Known as a national leader and advocate to eradicate homelessness and hunger across the country, Danny Gokey is gearing up for the season of giving and National Hunger and Homelessness Awareness Week November 15 to 23, by participating in events around the country to support those in the local community who are faced with these challenges.
Gokey kicked off the events earlier this month by performing at the grand opening of Hope Manor II, a housing development for veterans at risk of homelessness. It is operated by Volunteers of America of Illinois based in Chicago. Upcoming events include Gokey hosting the Sophia's Heart fundraising galas in November to support the homeless in Nashville, Tenn. and youth in Milwaukee, Wis. communities. Gokey will be performing at the galas, along with other special guests. Sophia's Heart is a non-profit foundation founded by Gokey in memory of his first wife who passed away unexpectedly after routine heart surgery.
"Although hunger and homelessness affect people year round, this can be increasingly difficult for families around the holidays like Thanksgiving and Christmas," said Gokey. "I want to challenge everyone to bring attention to this important topic and give to make an impact on someone's life. It is my mission with Sophia's Heart to restore hope in the lives of families."
Gokey will host and perform at the first annual Sophia's Heart Gala in Nashville, Tenn. on Saturday, November 15 at the Musicians Hall of Fame. The foundation has a mission of carrying on Sophia's act of selfless giving and making an impact in the lives of the children and families it serves. Sophia's Heart in Nashville offers residential transitional housing to families experiencing homelessness. Sophia's Heart has taken in over 100 families since its inception, and currently, it is housing 11 families with the capacity to house more based on the availability of funding. They also have a seven day emergency stay wing that recently opened.
"We all know the beautiful story behind the name, Sophia's Heart, but, what many people don't know is the amazing heart of Danny Gokey," said Howard Gentry, Criminal Court Clerk, Nashville, Tenn. "As a result of Danny's heart, his dream to improve the lives of our homeless citizens, especially homeless families, has become a reality. That reality has manifested itself into an effort that not only is improving the lives of our homeless families, but it is also enhancing the quality of life of our city."
"Danny's generosity and work through Sophia's Heart is an example that one person can make a difference in a community," said Karl Dean, mayor of Nashville, Tenn. "Inspired by his own personal story of tragedy and success, Danny is truly giving back to Nashville to help those less fortunate."
Gokey will be hosting and performing at the third annual Sophia's Heart Gala in his hometown Milwaukee, Wis. on Saturday, November 1 at the Humphrey Scottish Rite Center. Sophia's Heart in Milwaukee has a thriving inner city Music and Arts program that provides a place for at-risk kids to pursue their dreams in the area of music, arts and entertainment. The Sophia's Heart choir is often sought after in the Wisconsin area to perform at various community events.