Inspirations

|

November 05, 2014 03:18 EST
'The Bible' Sequel 'A.D.' Reveals Roma Downey & Mark Burnett's Choice of Another 'Sexy' Jesus Actor [PHOTOS]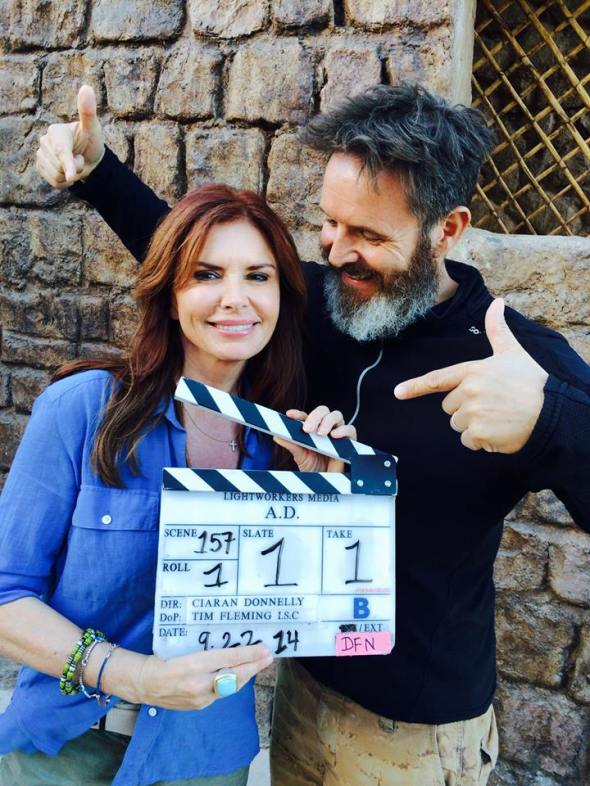 The star of Mark Burnett and Roma Downey's follow-up mini series 'A.D.' was revealed this week and it already has critics talking about the actor's appearance.
Juan Pablo di Pace, is the actor selected to play Jesus in the new NBC mini-series scheduled to premiere on Easter Sunday 2015. The Argentinian actor has appeared on NBC's 'Camp' and TNT's 'Dallas'.
Di Pace follows Portuguese actor Diogo Morgado who played Jesus in Downey's last miniseries, 'The Bible'. While Morgado was making the rounds promoting the highly anticipated film 'Son of God,' he was confronted by the media to discuss his sex appeal rather then the message of the film.
Upon the photo announcement of Di Pace playing Jesus, online publications immediately began to talk similarly about his looks, one commenter even said they would prefer to have Jesus not look like a "GQ model," for once.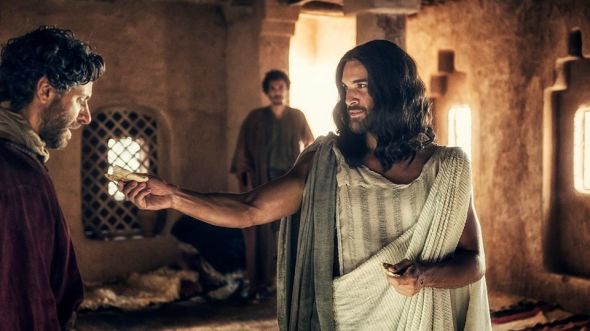 According to NBC the sequel to 'The Bible', titled 'A.D.' is suppose to pick up from where the successful miniseries left off, after the crucifixion of Jesus Christ.
It will focus on the outcome and the impact the crucifixion had on Jesus' mother, Mary, his disciples and key political and religious leaders. It is set to showcase the fight for survival while they try to spread the Gospel to the world. Serving as a "spiritual journey through the Book of Acts."
NBC will run 12 episodes of the series and the episodes will seemingly guide the viewer from the sorrow of Christ's ultimate sacrifice to the awe-inspiring wonder of the Resurrection and beyond.
Although Di Pace is making headlines he is only scheduled to appear when dying on the cross, or in resurrected divine form. Other key roles include Richard Coyle (Crossbones), Vincent Regan (The Musketeers), Adam Levy (Borgia), Emmet Scanlan (Constantine), Chipo Chung (Sherlock), Jodhi May (The Crimson Field), Joanne Whalley (The Borgias), Greta Scacchi (Agatha Christie), and Babou Ceesay (Luther).
The first episode of the 10-hour miniseries 'The Bible' was seen by 13.1 million viewers, the largest cable television audience of 2013, and Downey and Burnett are keeping momentum with 'A.D.' Visit NBC.com for more information on the series.
Is the media attention based on Di Pace's looks good for the miniseries or disrespectful to the character he is playing? Leave your thoughts below.