Families

|

September 12, 2018 11:09 EDT
Author Karen Budzinski Discusses Her Latest Book "How to Build Children with Integrity"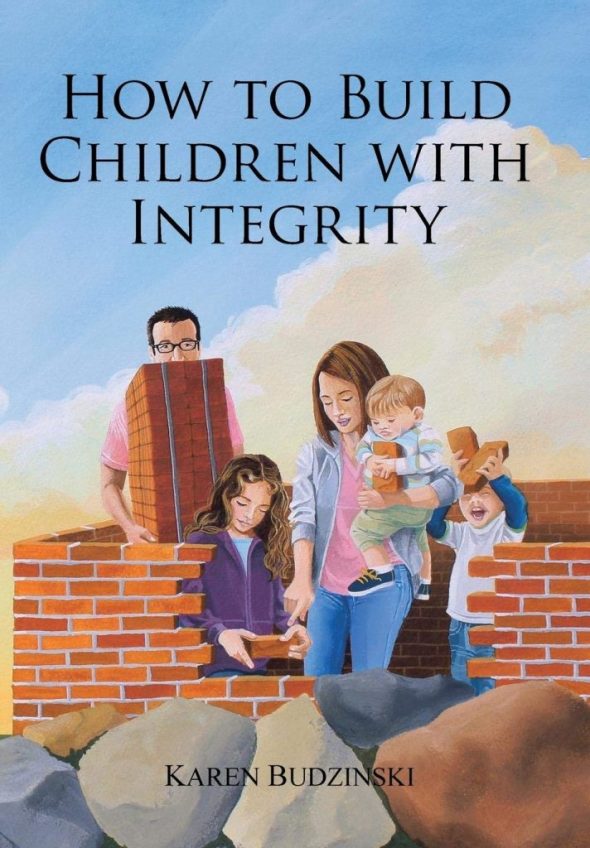 Author and Bible study teacher Karen Budzinski recently published her new book "How to Build Children with Integrity," via WestBow Press, offering parents strategies to tackle the subjects that she says shape the core of their children's character.
Quoting a recent Barna study, Budzinski says half of all parents talk to their children daily about self-control, happiness, and patience, but less than 40 % talk to their kids about serving others, conflict resolution, or being reliable. The author says that on average, if a person interacts with only three people per day, they will impact over 80,000 people during their lifetime, highlighting why integrity is so important.
"As the mother of five, I have learned that raising children to adulthood requires integrity: the wholeness that comes from knowing who you are, what you stand for and what you live for," Budzinski says. "Integrity is consistent; it can be counted on. Building children require that you build them with ethics and character that will stand against the flood of social opposition to strong values."
"'How to Build Children with Integrity' is a toolbox of resources and ideas for parents and those who are involved with children," she explains. "This book is meant to be used as a springboard to get people to think of how they can take normal everyday life and build something lasting in children along the way. I include many ideas on how to train character, starting with ages where parents are not even accustomed to thinking ahead to outcomes yet."
Budzinski's book deals with topics such as contentment, selfishness, being responsible, accepting failures and imperfections, finding joy in an imperfect world, and teaching kids to be givers instead of takers--a subject that cuts to the root of what the author says has become a narcissistic society.
"Research over the past few years seems to show that as people become less materialistic their well-being-including good relationships and sense of purpose-rises," Budzinski says. "When talking about greed and parasitic people that are consumed with what they can get from others, people that will never get enough, the Bible refers to leeches with ...twin daughters named 'Gimme' and 'Gimme more' (Proverbs 30.15 MSG)."
"Leeches are known for sucking blood insatiably: they can ingest up to five times their body weight in blood taken from their host," the author explains. "A gruesome word picture, but the comparison is stark."
"Sadly, by pummeling our children with things, we can produce leeches with the mentality of 'Gimme' and 'Gimme more;' and they will never have enough things to satisfy them," she adds. "Just as parents don't realize the damage done until it is too late, the host of a leech often doesn't feel the pain until it is too late."
The author calls on parents to re-affirm their position as heads of their households, as disciplinarians, and as builders of the next generation.
"In the midst of an anti-Christian culture, it is easy to get swept up into a flurry of activities that have no eternal value," Budzinski says. "Activities substitute and take away time that should be used for training in many homes. Many fathers are out of the house, not only because of divorce but maybe even because of the need to work long hours."
"Social media often substitute for face-to-face relationships," she continues. "My experience is that many families are looking for help in how to counteract the cultural opposition to training children who are able to excel not just academically, but morally."
"The most important social institution according to Christian teaching is the family, and that institution is being pushed more and more into the background by undue encroachments of the community and of the state," Budzinski adds. "The lives of children are no longer molded solely by the loving atmosphere of the Christian home; in fact, often children or parents spend most of their time away from their homes. Since it is so limited, we must use our time and how we train our children wisely."
More information about Karen Budzinski and "How to Build Children with Integrity," including a book trailer, is available via her publicist here. To purchase the book, please visit Budzinksi's official website KarenBudzinski.com.