Trending News

|

December 23, 2014 02:25 EST
Apple New Mac OS X Update: Automatic Patch Combats Hacker Threat- How to Disable Auto Updates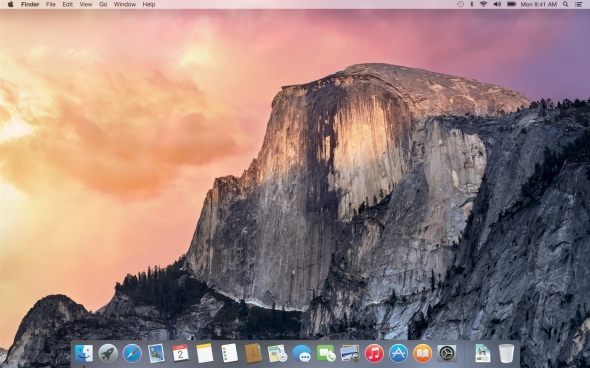 Apple has ventured into territory they have never set foot in before; updates to Macs without the user's permission. Recently, the Cupertino-headquartered tech titan launched an update which effects OS X and other Linux and Unix distributions.
The automatic update protects Apple laptops and desktops in regards to a new security flaw. After a newly discovered flaw in the operating system, vulnerability CVE-2014-9295, the company decided to release the patch and not ask for user consent.
However, according to an interview with Apple spokesperson Bill Evans, who spoke with Reuters, Monday's update was "seamless." An argument like this hold water as the update did not even require the user to restart their computer post patch.
Beyond that, CNET says that Apple isn't the only company that should should be wary of this type of vulnerability. The U.S Department of Homeland Security, and the Carnegie Mellon University Software Engineering Institute warn that the vulnerabilities to a computer's network time protocol (NTP) might be something hackers can take advantage of.
Apparently, a skilled hacker can take control of a system remotely through the NTP, which syncs a computer's clock.
Security analyst Ken Westin of Tripwire had some choice words about this topic in an interview, he said, "Apple's proactive steps to automatically remediate this particular vulnerability shows the need to quickly patch remotely exploitable vulnerabilities."
Adding, "However, the use of Apple's automatic deployment tool is not without risks, as even the simplest update can cause problems for some systems. In this case the update may have been so minor the risk of affecting other applications and processes was minimal."
On that note, Apple has actually had the capabilities to implement an update onto someone's computer without their consent for two years now. Subsequently, this is the first time that Apple has made use of it.
However, for users looking to disable this function, and prevent future automatic updates, Westin provides the answer. He advises, "If you have a Mac system where an automatic update might introduce a problem -- or you are the paranoid type -- it can be disabled by going to the Apple Menu > System Preferences > App Store and unchecking Install system data files and security updates."